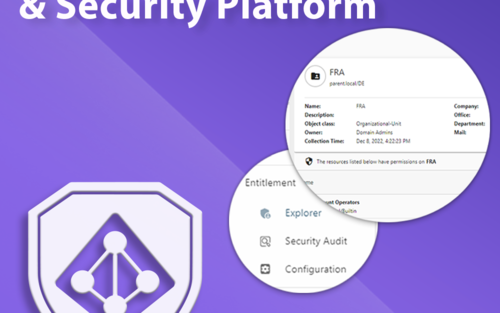 New Release | Cygna Entitlement & Security Platform
Keeping track of Active Directory permissions can prove to be complex, leaving you vulnerable to service disruptions, data [...]
Read more
Keeping track of Active Directory permissions can prove to be complex, leaving you vulnerable to service disruptions, data breaches, and possible non-compliance. Cygna Labs' new Entitlement and Security platform simplifies this task, allowing you to easily review and change any AD permissions at any time. 
With a powerful search tool and reporting feature at your fingertips our platform is sure to keep you in the know of any past or present changes.
We scheduled special webinars to introduce the new platform and its features to you. Register now and learn how the Cygna Entitlement & Security Platform can add value to your business.
- Thursday, February 2, 2023 | 2pm
- Tuesday, February 7, 2023 | 10am
- Munday, February 13, 2023 | 10am