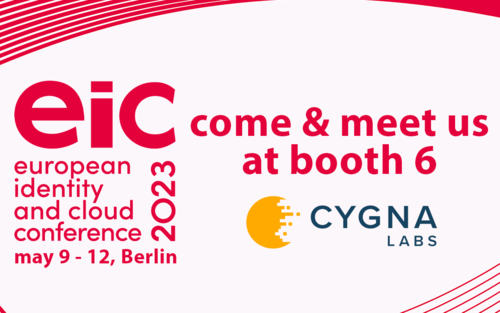 N3K & Cygna Labs | Gold Sponsor at EIC 2023!
N3K & Cygna Labs at the European Identity & Cloud Conference 2023 in Berlin!
Read more
This year, EIC will take place from May 09-12, 2023 in Berlin Congress Center located at Alexanderplatz. N3K is participating as Gold Sponsor in cooperation with the manufacturer Cygna Labs. Visit us at our booth number 16 and learn more about the brand new Cygna Entitlement & Security Platform that gives you insight into the access rights, permissions & group memberships of your organizational infrastructure. The established Cygna Auditor Platform helps you improve the availability, security and compliance of your hybrid multi-cloud infrastructure while fulfilling regulatory compliance requirements and reducing costs at the same time.
Get the exclusive 25% discount on your EIC ticket now!