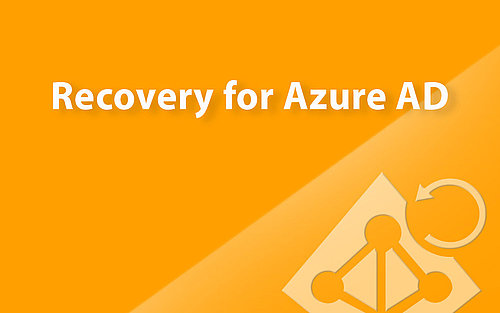 The Cygna "Recovery for Azure AD" is now available!
A module for Azure AD object recovery and rollback has been added to the Cygna Auditor platform.
Read more
The Cygna "Recovery for Azure AD" module uses the change events already collected in the Cygna Auditor platform via the "Auditor for Azure" module, so that changes can be rolled back with a simple mouse click. The release of our new Cygna Azure AD Recovery module technologically closes the hybrid circle of our proven "one-platform" approach.
Technologically unique, the "Recovery for Azure AD" module can ensure simple and highly granular recovery of all deleted and unauthorized or accidentally modified Azure AD objects.
As part of the expansion, we are offering our customers an exclusive special 25% discount on the purchase of the Cygna Recovery for Azure AD module. We would be happy to provide you with an interactive live demo of this operational security enhancement in combination with the entire Cygna Auditor platform functionality.
Learn more